Testimonials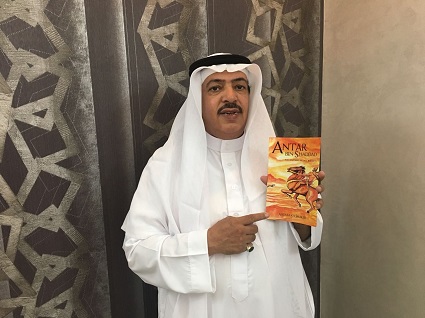 "I would like to thank Dorrance Publishing for helping me make the people in the western world know about this legend."
– Abdulla Shaker, Antar bin Shaddad: The Father of All Knights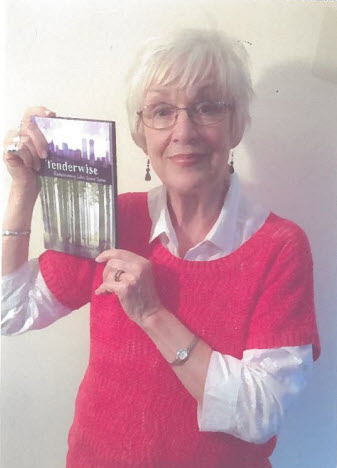 "As a first time author my confidence was encouraged from the first inquiry.  I was greeted and guided, and encouraged by each of the staff's personal response as well as timely notices communicated with each phase in the publishing process.  The Dorrance Experience is educational and exciting."
- Joan Nedau, Tenderwise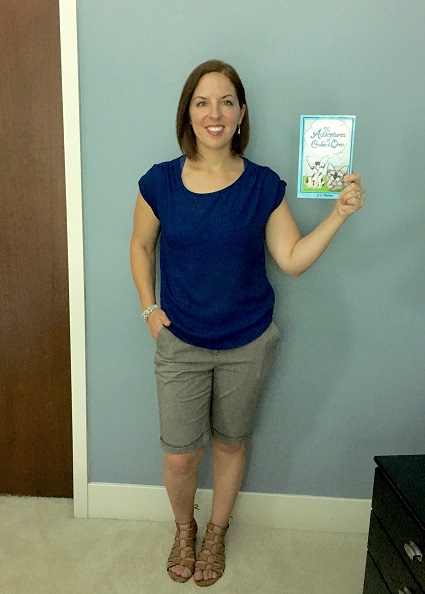 "The entire staff at Dorrance Publishing was not only professional and thorough, but extremely friendly.  I'm very excited that my children's book, 'The Adventures of Cookie and Oreo,' is finally in print!  Thanks so much for making the experience so painless for me."
- J.C. Parker, The Adventures of Cookie and Oreo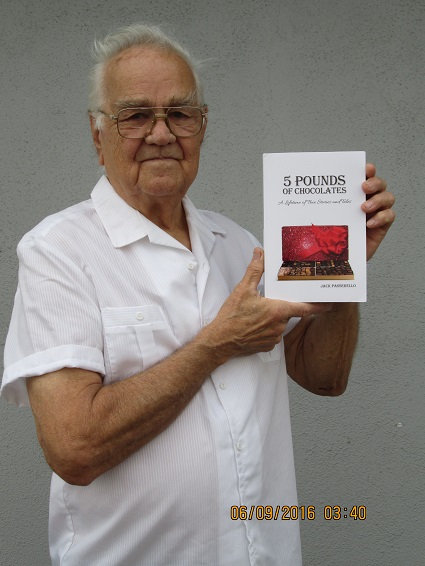 "It took a heroic effort by the Dorrance staff to edit the many stories in my book. They took a lifetime collection of memories and stories and created a book that I am very proud to share with the world."
 - Jack Passerello, 5 Pounds of Chocolate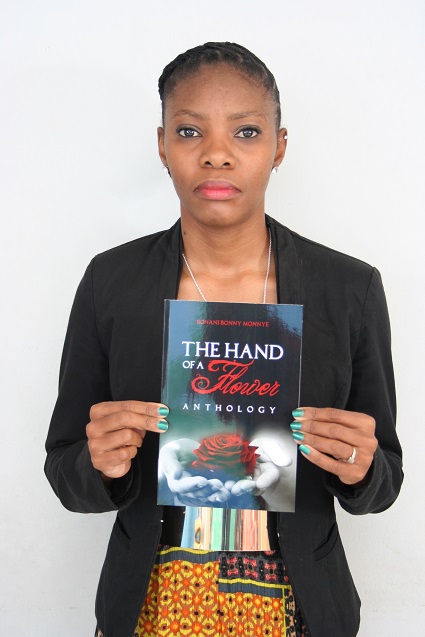 "Is it destiny? Anyway, it is extremely rare for feet to lead their owner to the right path. On looking at my feet today, I truly guarantee that they have been touched by God to direct me to Dorrance Publishing's floor. That is why not all publishing houses stand almost one hundred years in operation. I am all tears of joy, appreciation and applause to all at Dorrance for bringing into sheer and unique realization of my dream of holding my published anthology in my hands."
- Bonani "Bonny" Monnye, The Hand of a Flower Anthology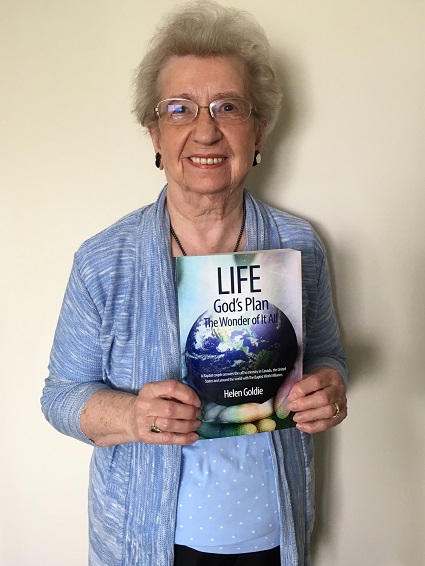 "Thanks to the grace of God and the capable staff of Dorrance Publishing, I have now published "Life, God's Plan, The Wonder of It All". Even though the computer is not my strong point, Dorrance Publishing worked tirelessly through the tedious process of editing and cover designing, encouraging me with every step of the procedure.  Their effort has enabled me to fulfill my dream of producing an inspirational book for the next generation.  I recommend the Dorrance Publishing Co. to any aspiring author."
– Helen Goldie, Life God's Plan, The Wonder of it All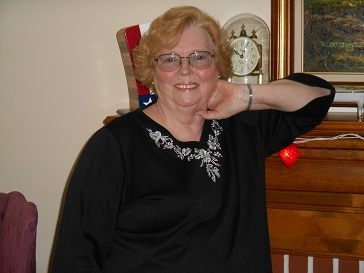 "Right from the very beginning, the personnel at Dorrance Publishing were very helpful in explaining the procedures required to publish my book….  Every step through the process was done in an orderly fashion with no difficulties."
Wanda Istenes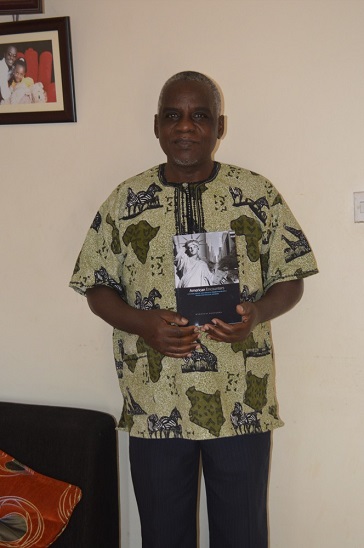 "I found the staff I worked with at Dorrance Publishing flexible, trustworthy, accommodating and professional. They fully manifested what they profess on their website. Our interaction was characterized by utmost mutual respect, credibility and efficiency. I certainly recommend Dorrance to anyone keen on publishing his or her work."
Mukotani Rugyendo, American Encounters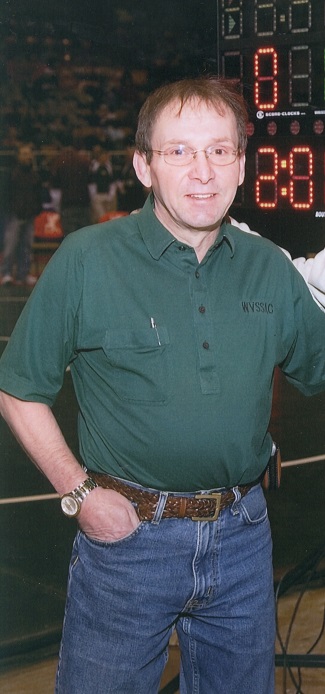 "Dorrance afforded me the opportunity to publish my memoirs. The staff members I teamed up with were not only professional, but also acted as my 'cheerleaders' throughout the entire editing and publishing process. They were the best! I would highly recommend Dorrance Publishing to any aspiring author. In fact, I have already done so."
Dr. Bill Welker, The Sparrow's Spirit: A Champion Wrestler's Lifetime Reflections on Prayer and Perseverance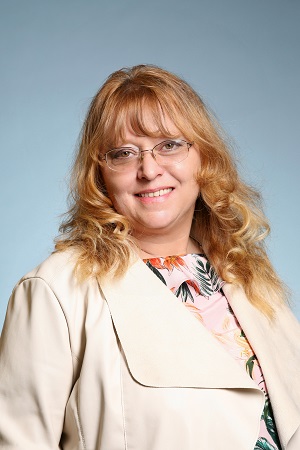 "I have been pleased with Dorrance Publishing.  They know that quality comes from proper nurturing of a work.  Thank you Dorrance Publishing Company." – Karen Saylor Johnson, The Occurrence of Revelation: A True Story of a Close Call Against the Secret Antichrist Organization and the Near Earth Flip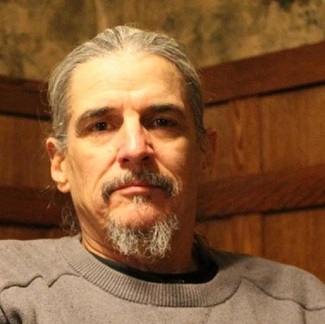 "The staff at Dorrance exceeded my expectations in all respects, the finished book is indeed first rate quality, thanks to all involved." – Joel Harris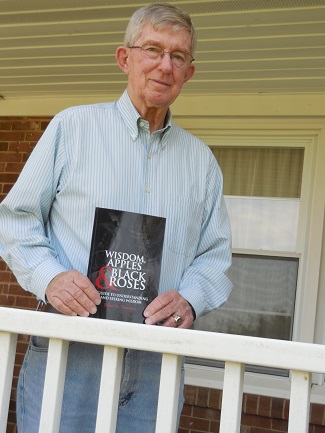 "Throughout each phase of publishing Wisdom, Apples & Black Roses, the Dorrance staff could not have been any more courteous than they were in responding to my lack of knowledge about getting published.  The professional editing, cover design, and attention to detail was superb." – Robert. M Thompson, Wisdom, Apples & Black Roses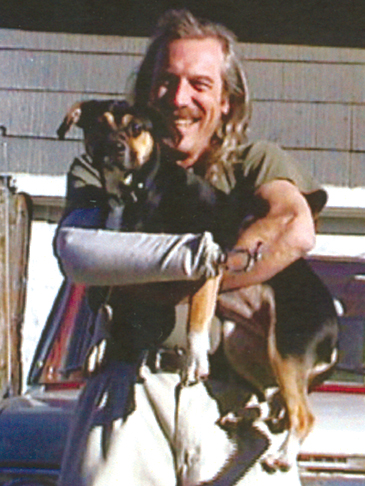 "On behalf of myself and a lot of friends, both personal and professional, they like what they see! Also, in the tedious yet very professional help I received through editors, and different phases of publication with Dorrance Publishing. Enjoy and thank you!"
- Andrew Elder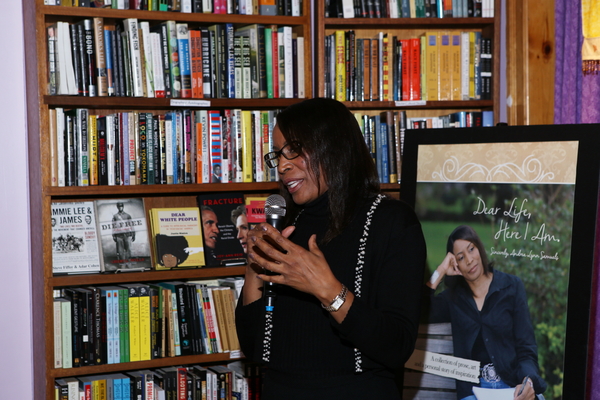 "My entire experience with Dorrance Publishing has been remarkable. At every touchpoint, I have experienced professionalism and care. Dorrance has helped one of my biggest dreams come true, which was to be a published author. From start to finish, the editing process was painless-Dorrance would follow up with me regularly, to make sure that I would meet deadlines given during the editing and publishing process. I will be forever grateful to Dorrance for believing in my work and for publishing my book with such beautiful quality and care."
- Andrea Williams, Dear Life, Here I am. Sincerely, Andrea Lynn Samuels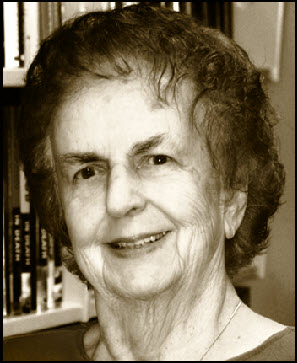 "Authors are anxious about a variety of things when it comes to having a book published.  I am no exception, but was delighted to find prompt and positive responses from all members of the Dorrance staff.  This professionalism means I will have my other books in this series published by Dorrance as well."
– Chloe Winston, Belize Barter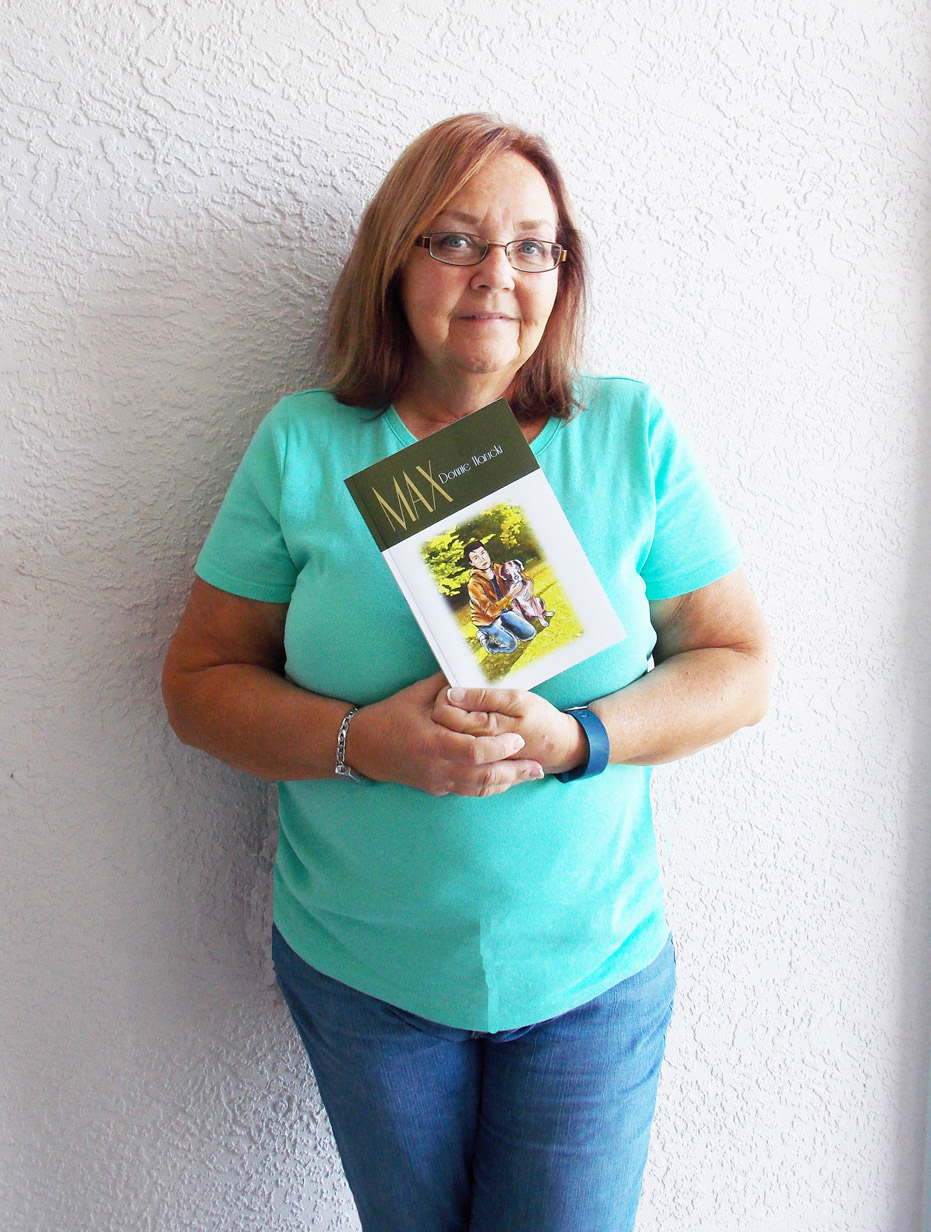 "I found Dorrance Publishing through a writers' magazine and their variety of offers intrigued me. After contacting them about my book, they knew automatically what direction was needed to get my book on the market. They offered advice and considered my suggestions and we came to a very happy conclusion. I know there are other self-publishers who are eager to 'get your book on the market', but believe me, they come no where near the quality of product you'll receive with Dorrance. I know. I tried another first and was extremely disappointed. Dorrance made the huge difference in how my book will appear to the public." 
- Margaret Brennan, Max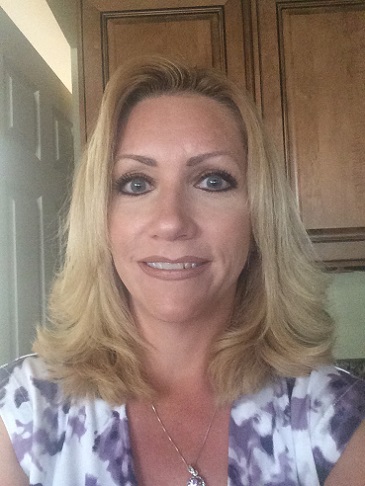 "It was a pleasure publishing my book through Dorrance. Everyone who worked with me during the process was polite, responsive, and quick to get back with me. I found the process to be exciting and stress free. I would definitely recommend Dorrance to other authors."  - Helen Ramirez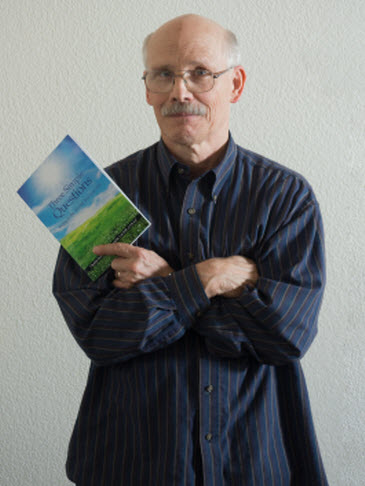 "The staff at Dorrance Publishing has always been totally supportive, courteous and professional during the process of publishing my book. The book is my first so I was nervous and I had no idea how to proceed, and they took care of everything efficiently and keeping me informed along the way. The book itself is a guide to spiritual advancement and is based on my own experience. The finished product has a good appearance and looks very professional. I am thrilled!"
-Charlie Horton, Three Simple Questions: Being in the World, But Not of It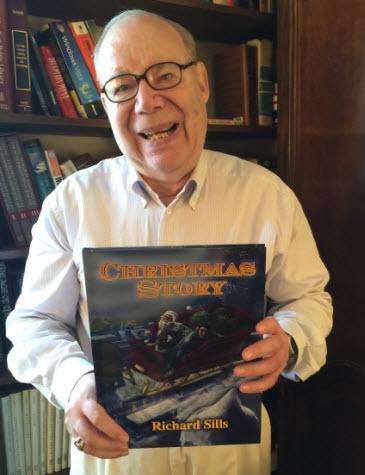 "Christmas Story is a retelling of Clement C. Moore's A Visit from Nicholas. The staff was very helpful and professional. And the book came out beautifully illustrated and designed. I am very pleased with the result."
-Richard Sills, Christmas Story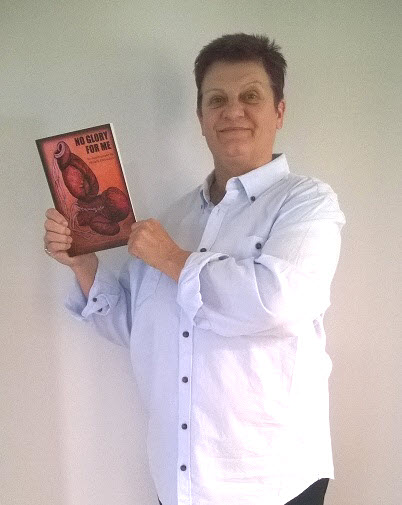 "To all the staff at Dorrance Publishing, thank you so much for the amazing job you have done on my autobiography. It was fifteen years in the making before I approached Dorrance and to finally hold the finished product in my hands was an incredible experience! I will gladly recommend you all to anyone who dreams of one day publishing their own work. Again, many, many thanks."

-Michelle Leigh, No Glory for Me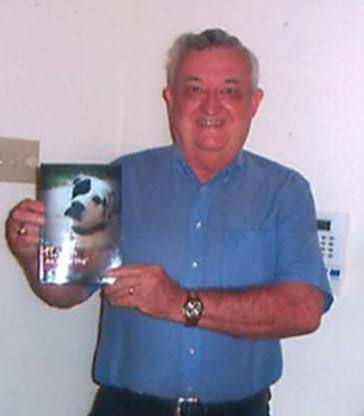 "As a retired Air Force Colonel, fighter pilot and engineer who also founded and ran my own environmental consulting firm as President and CEO for 18 years, it gives me great pleasure to be able to recommend Dorrance Publishing Company. I have been impressed and totally satisfied with the courteous and truly professional services provided by Dorrance Publishing during the publishing process of my book Hank, An "Angel Dog".  Dorrance not only met my expectations but greatly exceeded them in all aspects of the publication process of my book.  Since actions always speak louder than words, and due to the extremely positive experience with my first book, I plan to submit my second manuscript to Dorrance for consideration for publication in the very near future. If accepted, I know exactly what outstanding professional services I will receive from Dorrance Publishing Company."
-Col David O. Scheiding, USAF (Ret), Hank An "Angel Dog"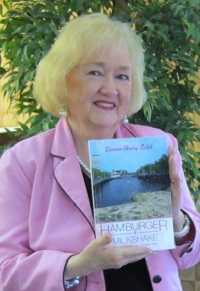 "I am a recently published author with Dorrance Publishing Co. My experience from submitting my manuscript to progressing through the various stages of production, printing and promotion, has been a pleasant and superb experience. Also, all of the personnel have been professional. I recommend Dorrance Publishing to anyone that believes they have an interesting fiction or non-fiction story to tell."
-Eleanor Haley Selph, Hamburger & Milkshake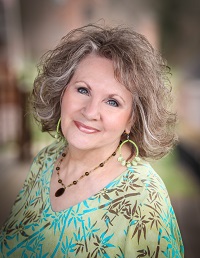 "This has been an amazing experience for me. The entire publishing process has been done with such ease, and with people who genuinely care about my tiny novel. Perhaps the most  impressive has been the front cover. If the artist did not read the 'farm chapter' in the book, you would never know. The rendering of the soft, country scene is captivating, and the tiny red rose in the lower right of the cover is like the cherry on top of an ice cream sundae. Should I ever have another novel that runs through my head and onto paper, I will be using this publishing service to present the book. I have a friend who lost her son some years ago, and each year it is a painful 'birthday' for her. This year I emailed the front cover to her on that day, and she left it up on her computer all day, occasionally stopping in for the peace she felt when looking at that picture."
-Judy Godfrey – Finding Rose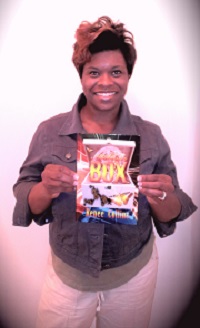 "My book evolved from a personal journal. I reluctantly shared some of the things I wrote with others. In that moment, I realized that authentic penmanship inspired the listening ear. Dorrance was one of those ears and remained by my side with professionalism, patience, support, and guidance along the way."
-Renee Collins – Alabaster Box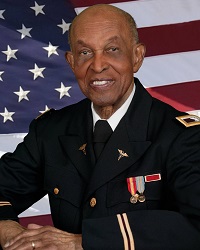 The books arrived and have made a 95-year-old author very proud! Thank you for every detail of this process that you managed with such grace and ease. You never once let us down and your professionalism was always present. You've taught us a lot about the production process and you've managed the complexities from a novice, like me. Please accept my deepest thanks and appreciation for your support.
- Dr. Guillermo Airall, Retired Colonel, United States Army – Silver and Gold: Untold Stores of Immigrant Life in the Panama Canal Zone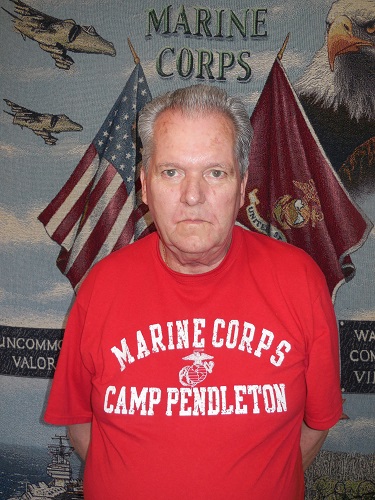 I had always dreamed about publishing my own book, and I took great effort to select a reputable publishing house. My first choice was to be a publisher in the United States of America because I am a strong patriot of our great nation. The second reason for selecting Dorrance Publishing is that they had an affordable payment plan. The Dorrance team lives up to their reputation for intelligence and timely response. My book was like a dented automobile and by the time Dorrance worked things out with me, the dents are long gone and the car looks like new. I will use Dorrance Publishing to publish my second book, Broken Bridge. I simply love the work that went into the front and back covers. Dorrance Publishing makes you feel like you are part of their family, and I recommend them highly to anyone considering publishing and marketing a book. The Dorrance staff at large is of the highest quality in the United States.
-John Wesley Heide, Life Beyond the Scope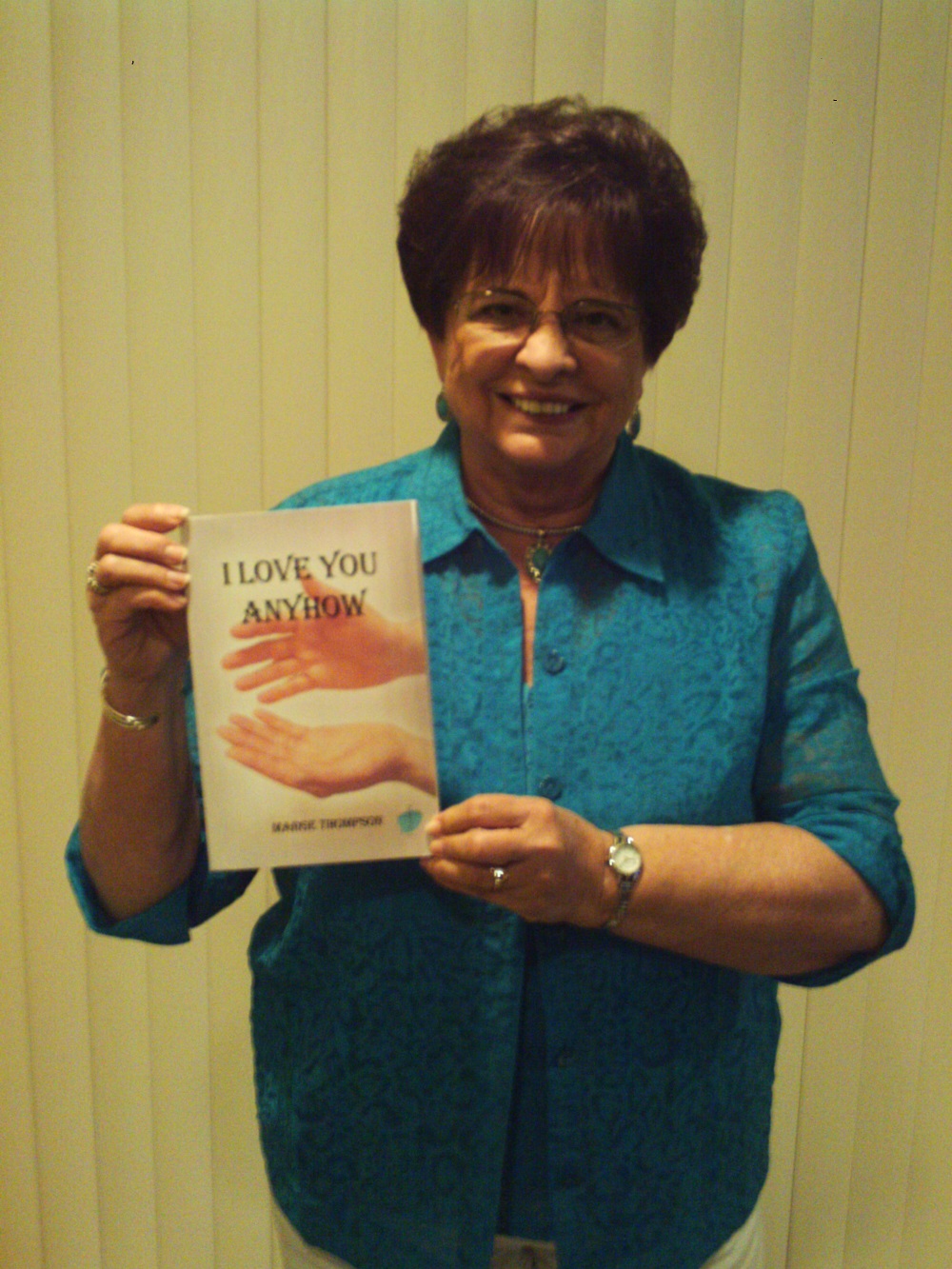 "I am pleased to send a huge "thank you" to the Dorrance staff members with whom I have worked, for your kindness and professionalism throughout the publication of my book, I Love You Anyhow.   It was after much prayer, and a bit of fear and trepidation, that I signed the agreement to place my literary child into your hands. Prayers answered – thank you! You have met and exceeded my expectations at every turn! I believe, with our partnership, I Love You Anyhow, will reach the audience for which it has been written, helping empower them to experience the blessings of an I Love You Anyhow kind of love.  You have not only helped my dream come true, but also those whose relationships will surely be healed and restored through the message of the stories in this book."
-Marge Thompson, I Love You Anyhow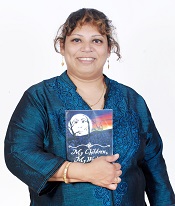 "Let me first thank Dorrance for giving me this platform to realize my dream of being a published author. It is a dream come true! Thank you Dorrance!! It has been a pleasure to be associated with Dorrance and I'm sure the Dorrance label and backing will stand me in good stead now and in the future. Your team has displayed exemplary professionalism in every aspect in the publication process. I am indeed grateful."
—Carol Pravin Sankhe, My Children, My World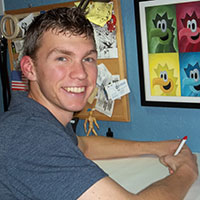 "As an author, your book is more than just a story, and Dorrance Publishing understands that. Their many package options and helpful staff made it possible for me to get my book printed. Dorrance doesn't stop at printing; they offer a selection of affordable marketing plans that help the author get recognized and make sales. Publishing my first children's book has been an excellent experience thanks to the friendly and caring service of Dorrance Publishing."
—Shalen Holt, Colors of Zaki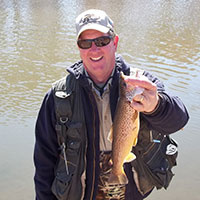 "Dorrance Publishing and its staff have been excellent in their professionalism, as well as immediate and accurate responses to questions that I had regarding book publication timelines and deadlines. I recommend Dorrance highly for authors seeking an excellent publishing experience."
—Mark A. Roberts, A Revolution is Coming…The Fourteen International Laws of Recovery For Our Infected Planet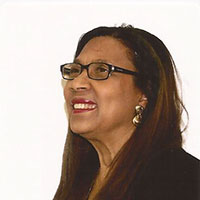 "My experiences with Dorrance Publishing have been marvelous. I have found the staff to be very professional and, above all, very courteous and kind. They have always been most accommodating to assist me in any way toward the successful production and publishing of my books. I continue to look forward to working with Dorrance."
-Verna Lewis Elgidely, A Man in Search of His Homeland and A Path to Freedom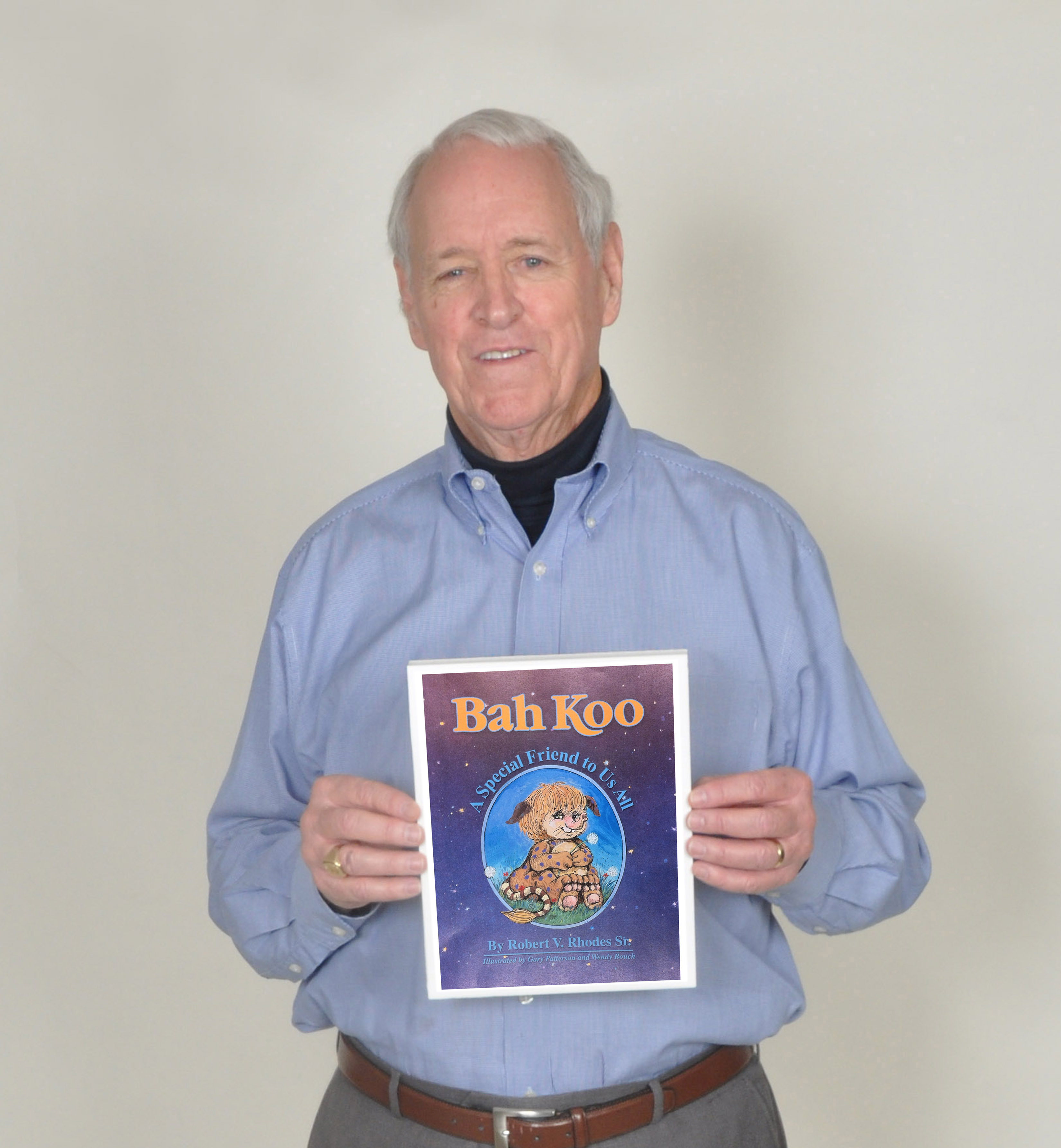 "From my initial contact, I have enjoyed a very pleasant, professional and cooperative relationship with Dorrance Publishing. In our mutual pursuit to produce the best possible results for my project, they have always been understanding of my concerns, and been very quick to respond and implement changes that I have requested they make along the way. Self-publishing companies present a wonderful opportunity for authors to get their work published to share with the world, and, in my opinion, Dorrance Publishing Company is one of the best."
-Robert Rhodes, Bah Koo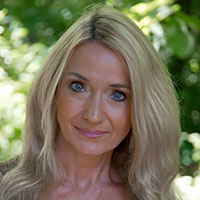 "Once again, let me say how very pleased I am with my book and with the outstanding professional services provided by all the great people at Dorrance Publishing. It has been a true pleasure working with all of you! In our new 21st century publishing environment, where the 'reading public' is hungry for independent authors and voices, Dorrance innovatively brings outstanding books to market and provides expert publishing services for some of America's new and seasoned writing talent."
-Teri Gay, The Wife Who Came with Workboots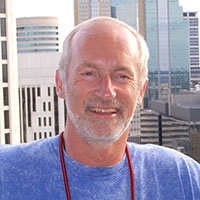 "Thank you Dorrance for helping me achieve a lifelong dream of being a published author. You have been with me every step of the way and I am forever grateful to everyone that has been a part of my journey. What a gift for me to leave to my grandson, Sawyer Bear."
-Richard Tepler, Walk with Me, Sawyer Bear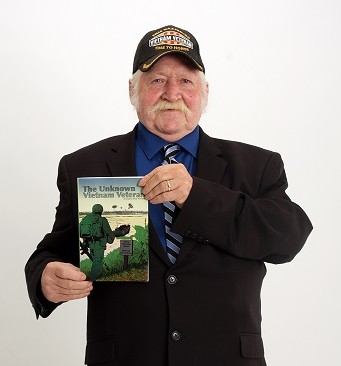 "With the courteous and professional support of the Dorrance Publishing staff, they have made my dream of writing my autobiography a reality. I thank the experienced and kind staff that made it possible for me to become a proud author."
- Donald Krimes, The Unknown Vietnam Veteran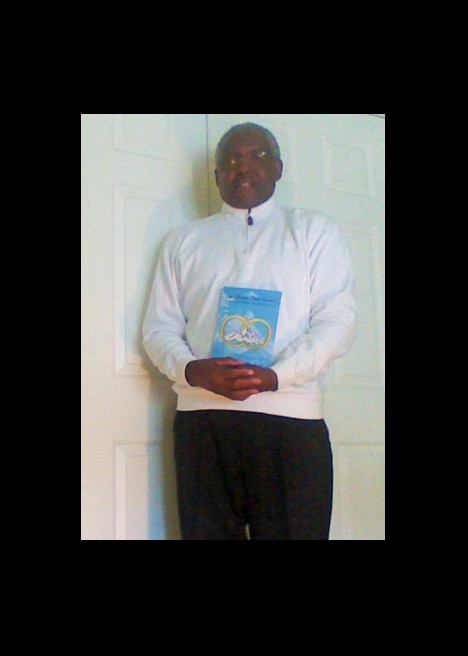 "The contract was followed as promised. The organizational representatives were always responsive to my questions or concerns. The author's assigned staff was adept communicators. The staff was courteous and professional. In the final analysis the publication from first contact to completion was a pleasure." 
– Dr. Elijah Mickel, Two Plants One Flower: Presents and Problems: Choosing Perfect Love