The Christmas Spirit Lives with this Dorrance Book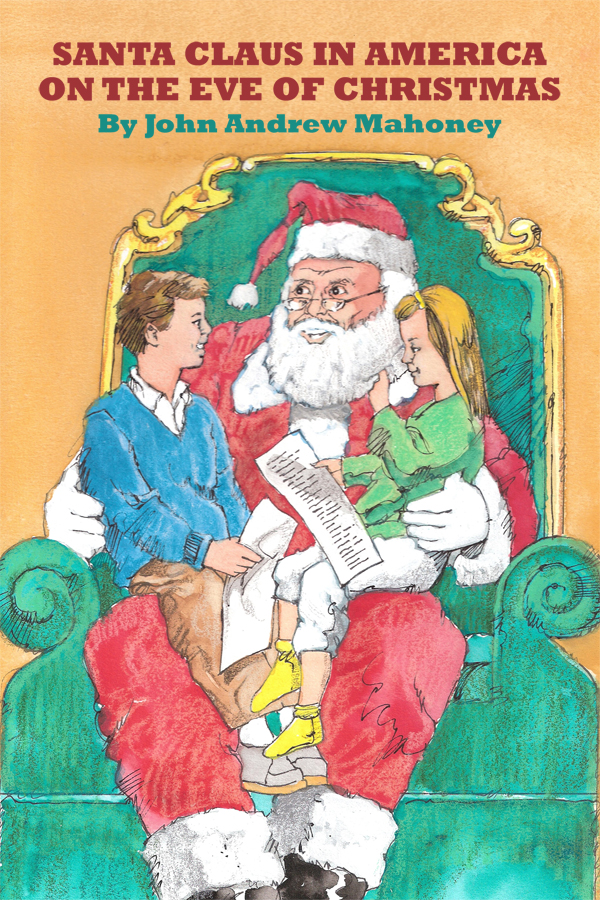 What do Santa Claus, his reindeer and a sled delivering toys to children in America have in common? For starters, they're definitely signs it's Christmas Eve. They're also the basis of Dorrance author, John Andrew Mahoney's book Santa Claus in America on the Eve of Christmas.
What started out as a poem written in 2007 was transformed into a children's book in April 2010 when John decided to send his poem to a publishing company.  Being a Pittsburgh sports fan led him to select Dorrance as his publisher.
At the core of his poem is the idea of bringing Santa Claus and his new team of reindeer into this century. This modernization includes an updated sled complete with a computer, GPS and safety equipment.  These updates allow Santa to deliver toys to children in America faster than ever. 
The core of the book is centered on reminding people just how important Santa Claus is to not only our children, but to all of the people who still hold the spirit of Santa Claus and the familiar childhood memories centered around him near and dear to their hearts.
John urges readers to open his book with family and friends and to read his poem again to all of the children – young and old – who still believe.
To this day, each time John picks up his book and flips through the pages, he reflects on how nice it is to see and read something that was such a joy to write. Another point that shows how publishing your book with Dorrance is a gift that keeps on giving.
Happy holidays from Dorrance Publishing to you and your family!
Copyright Dorrance Publishing 2013