This Author Hit a "Home Run" with His Dorrance-Published Book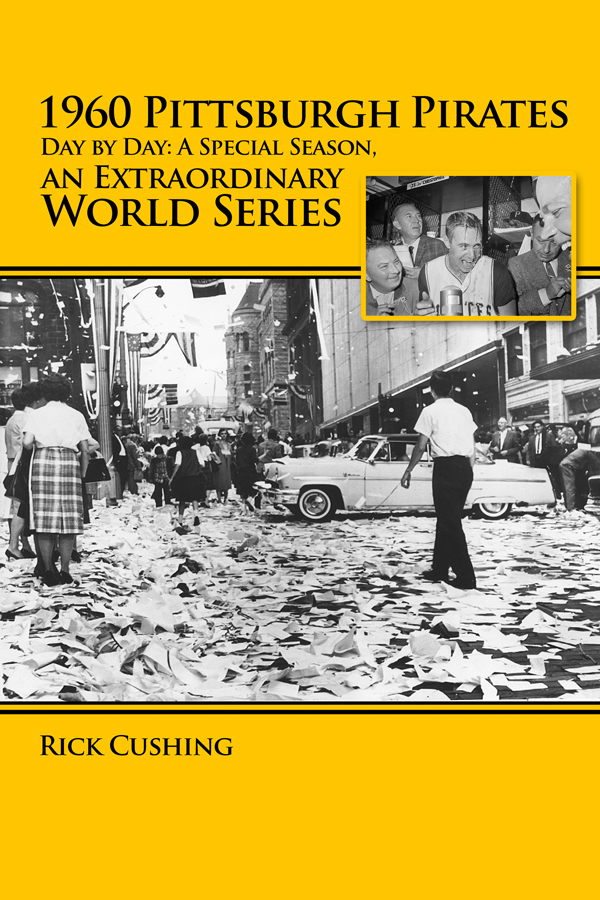 After a tumultuous and painful year for the city, the Boston Red Sox were crowned the kings of Major League Baseball after winning the 2013 World Series on Wednesday, October 30.
The World Series has been played since 1903, and every player since then has put their talent, tenacity and love of the game to the test in order to win the coveted Commissioner's Trophy.
Pittsburgh, PA, is the home of Dorrance Publishing, and for the first time in 22 years, the Pittsburgh Pirates made it to the MLB postseason. For those who aren't from our city, understand that this was a feat in and of itself. Although the Pirates didn't make it to the World Series this year, one of our authors wrote a book chronicling the 1960 World Series in which the Pittsburgh Pirates won in legendary fashion. The game seven victory of this series has been described by ESPN as "the greatest game ever played." Dorrance author Rick Cushing wrote a book chronicling the 1960 Pittsburgh Pirates' season, which ended memorably when Bill Mazeroski slugged a walk-off homer to win the World Series.
This book, 1960 Pittsburgh Pirates Day by Day: A Special Season, an Extraordinary Postseason, offers a day-by-day recap of the 1960 season as chronicled by Pittsburgh's two daily newspapers, the Press and the Post-Gazette, and the weekly Pittsburgh Courier. It's filled with detailed observations from many of the participating players. Alongside these player remembrances, the entire season is chronicled through the eyes of a 12-year-old fan – the author.
The book's final chapter, "Where are They Now?" provides you with a full run-down of what became of the principal players on the 1960 team. Although Cushing has retired after working 30 years as a staff writer/copy editor for The Courier-Journal in Louisville, KY, his profile of the 1960 Pittsburgh Pirates continues to knock it out of the park. In fact, the book has been featured in Pittsburgh Magazine and on the Pittsburgh Pirates website!
Additionally, he knows a thing or two about promoting a book at an appropriate event. In 2010, he promoted his Dorrance-published book at the 1960 World Series celebration that was held at PNC Park! Check out some footage from the event.
If you would like to purchase 1960 Pittsburgh Pirates Day by Day: A Special Season, an Extraordinary Postseason, visit the Dorrance Publishing Online Bookstore!
Or maybe you're inspired by Cushing's success, and you're planning to write a sports book of your own. Check out last week's blog post, where we offered some tips for promoting a sports book!
Copyright Dorrance Publishing 2013