Dorrance Book Spotlight: Ezra's Journal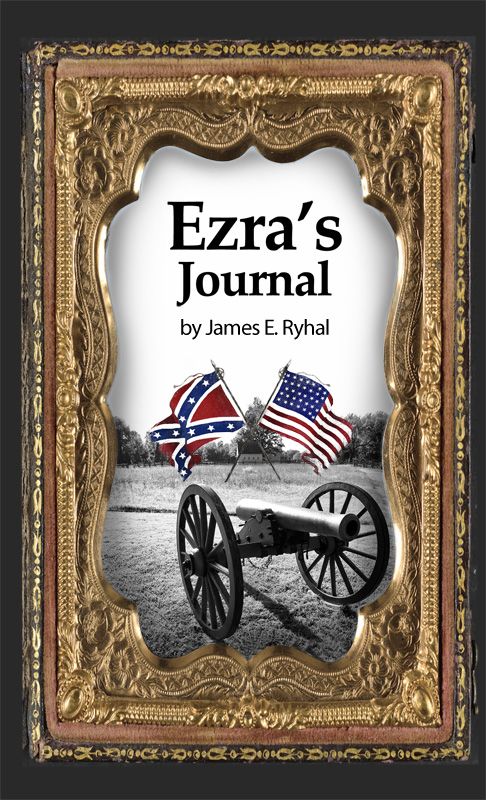 Summer is winding down, and before you know it, kids will be boarding the school buses and heading back to class. Since they last handed in their books at the end of the school year, many children have been busy playing sports, going to the pool and enjoying vacation.
So, to help ease your kids back into the swing of things, we wanted to share with you a great read to get their brains into the school mindset.
Now, this book isn't like the textbooks that they get at school. This book is home to a story that will draw your teenager into its plot and keep them feverishly turning the pages to find out what happens next.
In a previous blog, we talked about leaving a legacy through your published book. This is exactly what Dorrance author James E. Ryhal has done through this captivating story of his great-great-grandfather, which has been passed down through generations of his family, and which he's now sharing with his readers.
The setting for Ezra's Journal is the Civil War. Ezra Van Buren, the book's main character, is deployed for what he thought would be a short stint in the war.
But it's been three years when Ezra finds himself in a bind as he tries to escape from the Confederacy's notorious Libby Prison. Ezra isn't just escaping for his own good. He's escaping to get home toOhioto be with the girl he loves, Clarinda.
With his two friends, Wes and Redman, by his side, all three work together in an effort to get home. As they make their way up with Ohio River, readers are taken through a suspenseful and thrilling journey as Ezra evades Rebel patrols while dealing with fatigue, hunger and, of course, the extreme weather conditions to get to safety.
The crux of this story resides in the love that Ezra has for Clarinda. Will that same love be enough to help him withstand the obstacles that he and his friends are facing to get home?
You'll never know if you don't give Ezra's Journal a read.
Copyright Dorrance Publishing, 2016