"Spring" into Reading with this Children's Book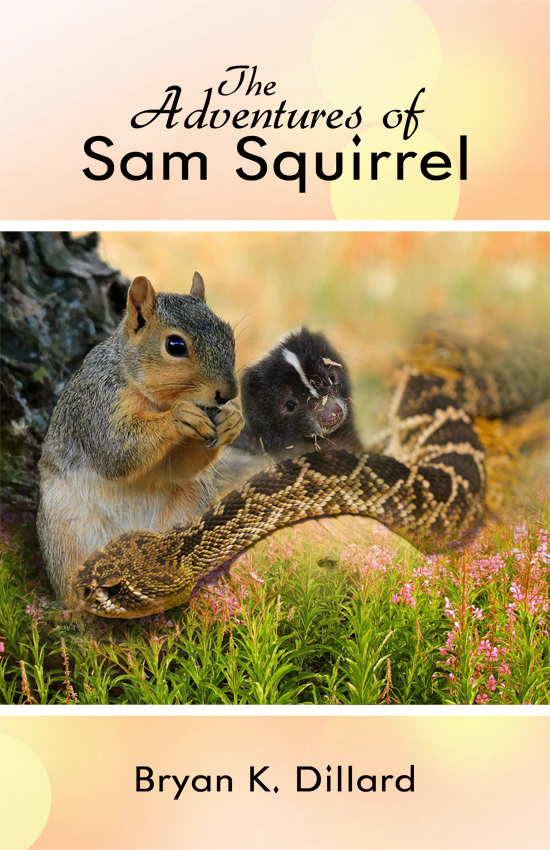 Friday, March 20 marked the official start of spring! Though some parts of the country are still experiencing winter-like weather, we thought we would boost your spirits and warm your hearts with this feel-good springtime book feature.
The benefits of reading for children are endless! At Dorrance Publishing, not only do we take pride in all of our authors' books but, we especially love our children's books. Why? Because kids are our future and books help our kids' minds and imaginations blossom.
That's why today, we wanted to focus our attention on one particular children's book that weaves a tale of perseverance and the love of family.
Dorrance author Bryan K. Dillard, is a native of Floyd County, Georgia. After about 10 years of encouragement from his fiancé, Dillard finally decided to turn his book writing dreams into a reality when he penned The Adventures of Sam Squirrel, which he hopes one day will become a series.
This fictional tale follows the friendship of Sam Squirrel, Rattle Snake and Benny Skunk, and begins in the springtime when the breeze is warm, the sun is shining and the flowers are in full bloom.
Readers follow Sam Squirrel as he explores the forest in a quest to find an adventure. And an adventure is exactly what he finds! In the forest, Sam meets lots of forest friends. One character he meets is Rattle, a rattlesnake who shares with him that he had been separated from his family after a fire several months back. It's at this point that Sam volunteers to help Rattle find his family.
The two continue their adventure through the forest and happen upon other animals who suggest that Rattle's family could be in various places. While on their search, they run into Benny Skunk, whose family is also lost.
Though Sam misses his own family, he understands how important family is so he sticks with his new friends in the hopes of finding theirs!
While Sam is helping his new friends, his own mother becomes worried about his whereabouts and starts a search of her own with the help of other mothers who understand her plight.
But the question remains, will these families successfully be reunited? There's only one way to find out!
If you're searching for a book that will pique your kid's interest, this enjoyable tale of teamwork fits the bill!
The Adventures of Sam Squirrel is available in the Dorrance bookstore!
Copyright Dorrance Publishing, 2015