Cracking the Code of Success: The Navajo Code Talkers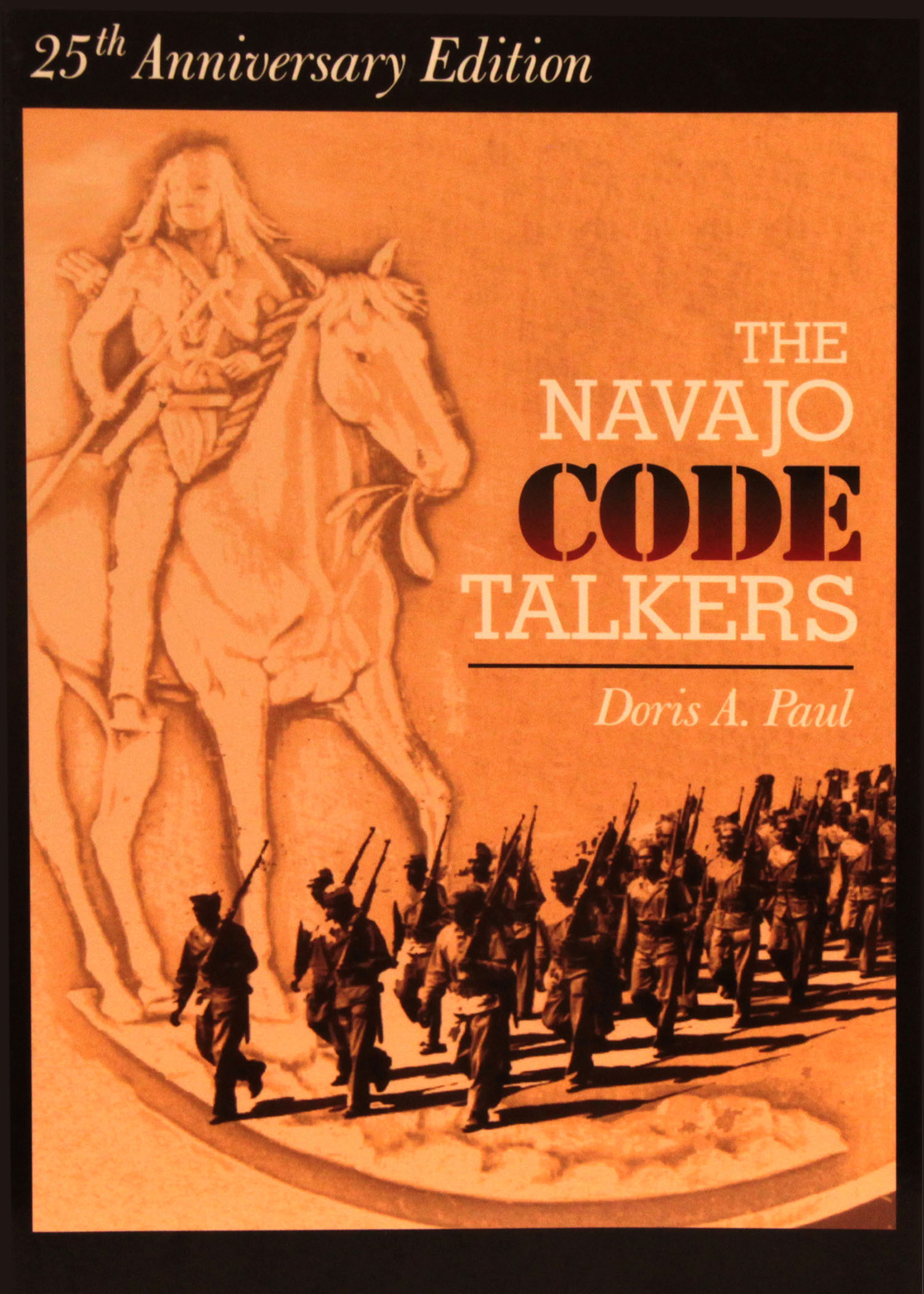 As one of Dorrance Publishing's best-selling publications, The Navajo Code Talkers by Doris A. Paul continues to leave its mark on audiences around the world.
This book is based on events that took place during World War II, when Navajos served with the United States Marines in the Pacific theater and created an unbreakable code in their native language.
Throughout the war, the Navajo Code Talkers were praised for their skill, speed and accuracy. Major Howard Connor, 5th Marine Division signal officer stated that he had six Navajo code talkers working around the clock during the first two days of the Battle of Iwo Jima. Those six Navajos sent and received more than 800 messages, all without error.
Major Connor also added, "Were it not for the Navajos, the Marines would never have taken Iwo Jima."
In 1974, Dorrance author Doris A. Paul published The Navajo Code Talkers, which was one of the first published efforts to feature the intriguing subject of these American heroes.
The Navajo Code Talkers is filled with photographs of the men in action in the South Pacific and includes excerpts from official documents, correspondence with officers who worked with them and interviews with the actual Code Talkers.
This Dorrance-published book became a valuable resource to the creation of the 2002 MGM Studios production, Windtalkers, which starred Nicolas Cage and was directed by John Woo. When the movie debuted, Dorrance released a special 25th anniversary edition of The Navajo Code Talkers.
Over the years, this critically acclaimed book has received compliments from people everywhere! Below is a mere sampling of some of the praise that has been given this book:
"…[an] interesting account of that group of Marines who contributed so much to the cause of peace and freedom."- President Richard M. Nixon
"It is perhaps the best and most complete story of the Code Talkers yet published."- Benis S. Frank,U.S. Marines Corps Chief Historian
"…the single most comprehensive account of the contribution of the Navajo Native Americans in World War II. Its authentic photos and illustrations perfectly complement the clear, authoritative text. Highly recommended!"- Bookwatch
Doris A. Paul's The Navajo Code Talkers has withstood the test of time and remains one of the most comprehensive historical accounts of contributions of the Navajo Americans during World War II. To date, it has sold more than 50,000 copies.
If you would like to purchase The Navajo Code Talkers, visit the Dorrance Publishing Online Bookstore!
Copyright Dorrance 2013