Mickey the Monkey and Mandy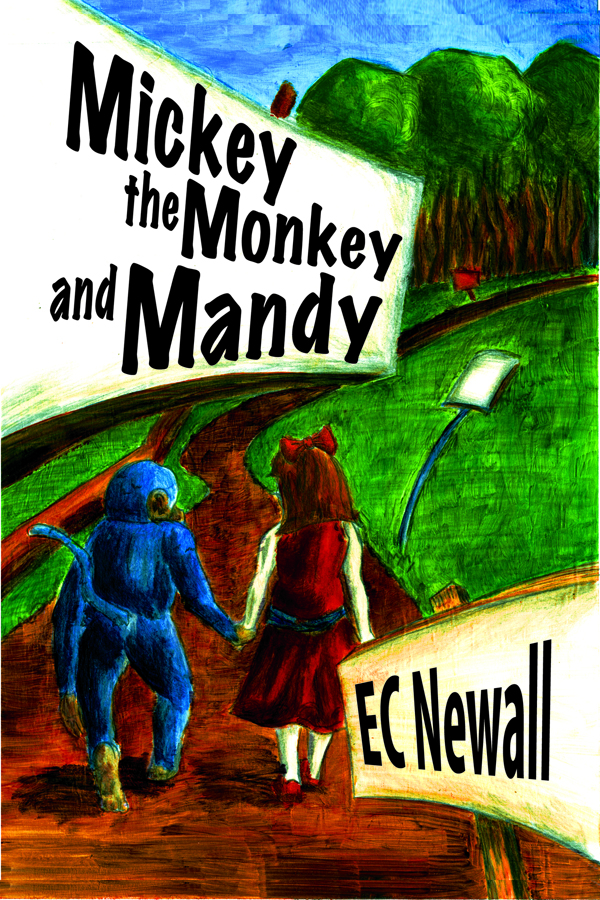 Dorrance author EC Newall, a native of Scotland, was inspired to write by her grandchildren. In 2010, she took that inspiration and transformed it into a 30 page book, Mickey the Monkey and Mandy. Now, she is able to share her work and legacy with her kids, grandkids and the rest of her family for years to come!
Mickey the Monkey and Mandy offers readers many valuable lessons, one of which is that we often think we are too clever for our own good. Sometimes, however, it takes a dose of reality to check our own assumptions.
The story begins with the introduction of a little girl named Mandy who is struggling to convince herself to stay in school long enough to listen to the lessons her teachers are trying to teach. Mandy believes that she's far too clever to be cooped up indoors listening to the lessons, so she sneaks out of school to avoid being stuck in a classroom.
Similarly, Mickey the Monkey is on the lam because he's running away from the circus. The two cross paths and agree that it's more fun to stay outside than to be where they're supposed to be – in class and at the circus. The pair head to the park to play and, being swept up in the excitement of their new adventure, both Mickey and Mandy fail to realize that it has fallen dark – a nod to the classic rule of thumb that it was time for kids to head home when the street lights came on.
Knowing that they have to make it back to their respective homes before their loved ones begin to worry, they decide to leave the park. But, they run into a bit of a problem. The park is located in a place that's far from both of their homes. It's a race against the clock as they feverishly work to find a way back home. But before they make any rash decisions, Mickey has an idea. To help them get back to their homes faster, he suggests that Mandy reads the signs on the streets. He believes that Mandy is a clever girl and will surely lead them home. However, Mandy reveals that she doesn't know how to read the signs – a consequence of her skipping school. This revelation leaves them both puzzled as to how they'll ever navigate themselves home.
Will these two new friends ever make it home? The only way to find out is to purchase your own copy of Mickey the Monkey and Mandy from the Dorrance Bookstore! 
Copyright Dorrance Publishing, 2016