Scaring up a Good Read: Dorrance's Spooky Reading List
With cooler weather upon us, it seems like the perfect time to cuddle up indoors with a cozy blanket and a good book. If you are in need of the latter, look no further: We're scaring up a good read for the whole family today with a spooky Dorrance reading list.
Although Halloween is this Friday, have no fear, we won't be delivering any tricks today; just four treats that come by way of our Dorrance-published books!
The kids are surely excited to dress in their best costumes this weekend, so match their excitement with a great book!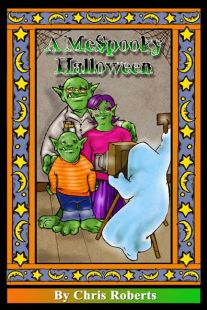 A McSpooky Halloween – This book by Dorrance author Chris Roberts, is about Marvin McSpooky's most beloved day of the year, Halloween. Marvin McSpooky is a monster, and Halloween is the only day when he doesn't have to hide his monstrous appearance from the public. This year, Marvin begs his parents to let him trick or treat alone, and they reluctantly let him go. This is where the fun begins! In this book, the young reader in your family will live vicariously through Martin McSpooky's adventures as he navigates his way through the ups, downs, twists and turns of trick or treating! A McSpooky Halloween is a lighthearted, funny story that's perfect for the young child in your family!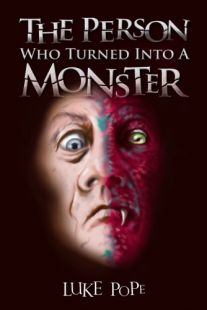 The Person Who Turned into a Monster – Dorrance author duo Luke and Karon Pope wrote this "spook" tacular book, which offers another great read for the kids in your family. The book tells a tale of horror when every night at midnight, Dan turns into a monster! This interesting yet scary story will surely keep young adult readers on the edge of their seats!
After a long night of trick or treating with the kids, what better way for the adults to relax and unwind than with a good book? Check out these two books that are filled with mystery and suspense – perfect for the adults in your family!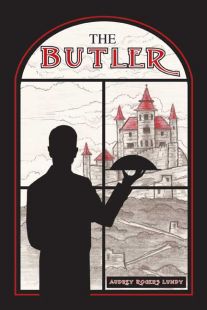 The Butler – What's a better setting for a mystery than a mansion? Author Audrey Rogers Lundy weaves a suspenseful tale in this Dorrance book, where the main character, Andrea, leaves her small town and makes her way to Paris, where she ends up at the mansion of her French benefactors. Soon after arriving, she uncovers a dark family secret – a murder! Through its elements of intrigue, danger and romance, this book will have you asking yourself, "who dunnit?!"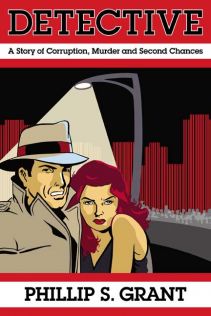 The Detective – Left with no family to come home to, Homicide Detective Russo makes his way to Richmond, Virginia. It's here where he gets pulled into a new case by the Richmond Chief of Police. This isn't your average case, though. A corrupt scheme was conceived by the members of City Council, and the Chief is determined to stop them in their tracks. But just like any good detective, Russo needs a sidekick; this is where Judy, a private investigator, steps in. Once the two join forces, they both come to the same conclusion. What could it be? The only way to find out is to read this gritty page-turner by Dorrance author Phillip S. Grant!
So whether it's for the young readers or the adults in your household, the Dorrance Bookstore is sure to have exactly what you're looking for! This Halloween, we hope that you avoid the tricks but enjoy these four literary treats from Dorrance Publishing!
Copyright Dorrance Publishing, 2014