Four Tips to Become a Poet Before You Know it!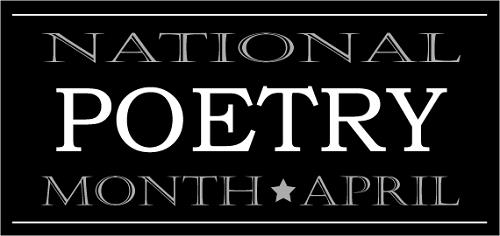 National Poetry Month is quickly coming to an end, so we thought it would be a fitting – even poetic –way to close out the month of April to offer you some poetry writing tips!
But before we dive in, we want to offer you a quick overview of this celebration.
In 1996, the Academy of American Poets named April "National Poetry Month." This month marks the largest celebration in the world among booksellers, libraries, publishers, schools and, most importantly, poets by celebrating poetry's pivotal place in our culture.
Though April makes particular celebration of poets and their craft, every day presents the opportunity to appreciate poetry. Here are four poetry writing tips to get you inspired!
1. Pay attention to your surroundings. Take the time to unplug from your mobile devices and tune into the world around you. Whether it's a bird chirping, a child laughing or the aroma of freshly baked cookies in the air, writing inspiration comes in all shapes and sizes; all that you have to do is pay attention!

2. Use your words. Poetry is all about self-expression, so don't be afraid to let your personality shine through. Whether you want to be serious, funny or thought-provoking, poetry allows your truest self to come to the surface.

3. Paint a picture. Your words are your paint brush and your imagination is the vibrant color that makes your poems come to life. When writing a poem, it's your goal to paint a picture. So write in a way that will make your readers think beyond the words. It's up to you as the poet to use your imagination, creativity and skill to paint a picture of the message that you are trying to articulate with your verses.

4. The Dorrance Bookstore. If you agree with the saying, "seeing is believing," look no further, because the Dorrance Publishing Bookstore offers a plethora of poetry inspiration! From humor to general poetry, this section of our bookstore is evidence that every poem that you write can move you one step closer to becoming a published poet!
So as National Poetry Month is quickly coming to a close, end this creative month by writing a poem or poems of your own! Just in case you need a little extra inspiration, take note of these four tips to get you started.
 Copyright Dorrance Publishing, 2015