Here's an Inside Look at Amazon's First Physical Bookstore
Amazon is the largest Internet-based retailer in the United States, but did not have a physical store presence – until now. This ecommerce powerhouse recently unveiled its latest endeavor: their first brick-and-mortar bookstore!

On Tuesday, November 3, Amazon opened the doors of its first bookstore in an outdoor mall located across the street from the University of Washington's campus in Seattle.

The store is known as Amazon Books and its shelves are primarily stocked with bestselling books, as well as novels that the state's residents are more apt to buy – based on Amazon purchase data, naturally. This is all accompanied by a small array of magazines as well as Amazon's Kindle devices.

Though it looks no different than other popular bookstores, Amazon Books isn't your average bookstore. Here are three reasons why: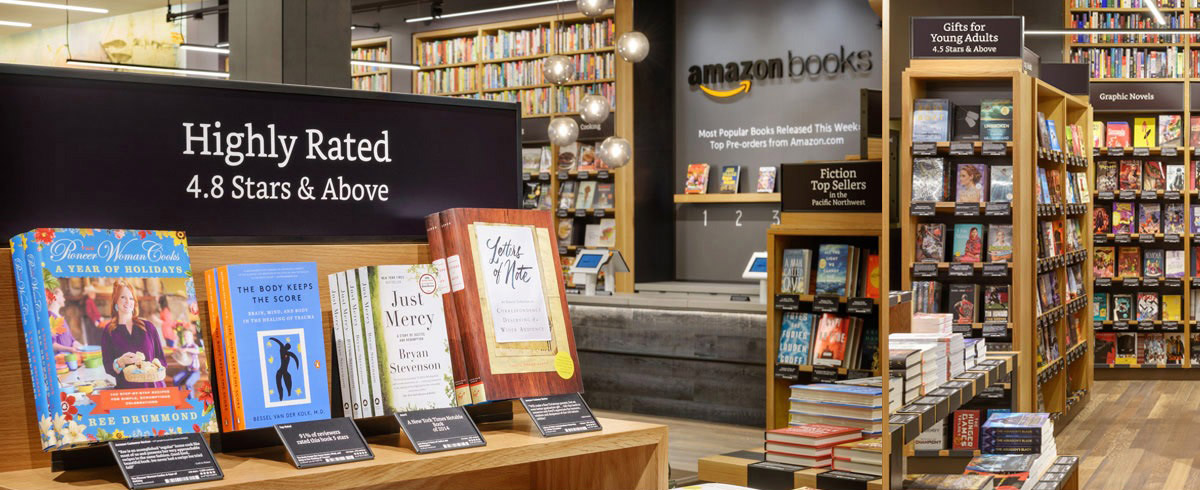 Book sorting – The books in this store are sorted by the number of stars they've received on Amazon.com, and by genre, with reviews located near titles right in the store.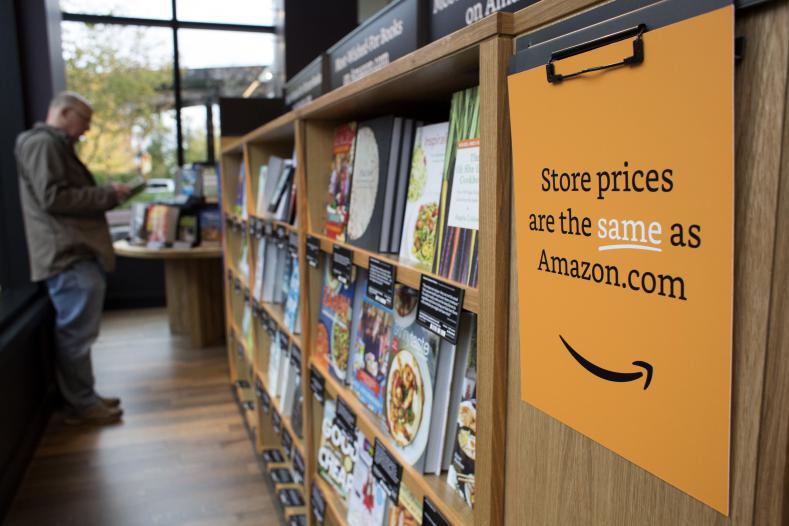 Online experience – Though customers are shopping in a physical store, they'll still get that online experience they've come to expect from Amazon. How so? Customers are repeatedly reminded that the prices they see on the bookshelves are what they would receive through the website! Plus, while you're checking out, you can see which book titles are the most popular that week, just as you can when you log on.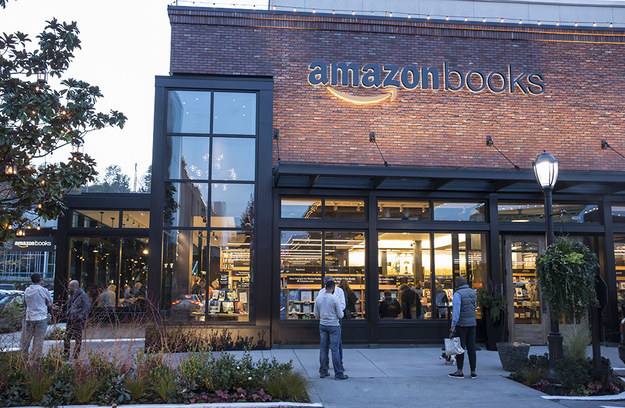 A new chapter – Amazon has earned the title of the "largest bookseller in the world," and rightfully so. Though in the past, e-books were forecasted to cripple bookstores, we've since learned that just isn't the case—people love the feel of a physical book in their hands as they get lost in a story. So in true "keeping up with the Joneses" fashion, after conquering the online world, Amazon hopes to conquer the brick-and-mortar bookstore world too. The chapter has just begun and we're curious to see how its story unravels. 
If you don't have a Seattle trip planned in the near future, you can still get your hands on lots of great books in our Dorrance Publishing Online Bookstore!
Copyright Dorrance Publishing, 2015
Images:
https://s3.amazonaws.com/tif-s3/domains/logos/amazon.com.png
http://o.aolcdn.com/hss/storage/midas/6afea67a605e153bdfc8e5a15c3cbd33/202908345/amazon-books-lede.jpg
https://timedotcom.files.wordpress.com/2015/11/gettyimages-495512148.jpg?w=789&quality=75&strip=color&h=526
http://ak-hdl.buzzfed.com/static/2015-11/5/6/enhanced/webdr06/enhanced-32604-1446723136-18.jpg